Visit the website...
Claim Listing
Send a Message
interior decorator, designer in kolkata - Model Interiors





(0 Reviews)
Model Interiors is the one-stop destination to attain the finest quality and highly creative interior decoration services in Kolkata. We can provide you budget friendly as well as high-quality interior decoration services. With your need, when you will contact us, we shall take charge of the project promptly with your consent. Your imagination and our expertise will create an attractive interior of your residential or commercial houses. It is needless to say that your investment for the purpose will get a full return with our expert services.
Street Address:
91 Ekanto Apon Market, 1st Floor, 344 East Ghospara Road, Shyamnagar SO, Kolkata - 743127, Chowringh
Website:
www.modelinteriors.co.in
Phone:
9330907507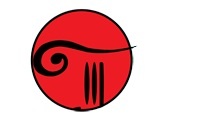 Listing added on: 11/02/17 , Total hits: 270
91 Ekanto Apon Market, 1st Floor, 344 East Ghospara Road, Shyamnagar SO, Kolkata - 743127, Chowringh