Visit the website...
Claim Listing
Send a Message
East London Minibus Hire





(0 Reviews)
Welcome to East London minibus hire. The minibus hire East London service is tailored as per your needs and 24*7 open to drive you to your specific locations. Our 16 seater minibuses are specialised for your various occasions like Stag and Hen parties, Weddings, Race Days, Group Nights Out, Airport Transfers and corporate events.
Location:
Newmarket, Suffolk
Street Address:
374 High Rd, Ilford
Website:
www.eastlondon-minibus-hire.co.uk
Phone:
02037456247
Hours
Mon
12:00 am (midnight)
12:00 am (midnight)
Tue
12:00 am (midnight)
12:00 am (midnight)
Wed
12:00 am (midnight)
12:00 am (midnight)
Thu
12:00 am (midnight)
12:00 am (midnight)
Fri
12:00 am (midnight)
12:00 am (midnight)
Sat
12:00 am (midnight)
12:00 am (midnight)
Sun
12:00 am (midnight)
12:00 am (midnight)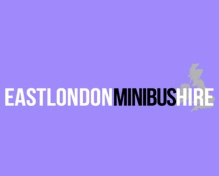 Listing added on: 06/23/18 , Total hits: 2762
374 High Rd, Ilford
Newmarket, Suffolk