Visit the website...
Claim Listing
Send a Message
Henley Estate Agent Mildenhall





(0 Reviews)
What makes Henleys different?
We pride ourselves on being different, that's why at Henleys we offer a creative marketing approach when selling your home.
We are passionate about our local area and people, that's why we offer a high end service for a competitive fee.
We understand that a persons home is more likely to be their biggest financial asset whether your property is worth £100,000 or £1,000,000. providing professional photography, coloured floor-plans and contemporary brochures to ensure your property stand out from the crowd.
Your welcome to pop in for a coffee and speak to one of our friendly experienced team members at our contemporary office, whether its about selling your home or looking for your new dream property, we are here to help.
Location:
Mildenhall, Suffolk
Street Address:
16 High Street, Mildenhall IP28 7EQ
Website:
henleysestateagent.co.uk
Phone:
01638 716439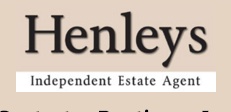 Listing added on: 08/07/17 , Total hits: 2912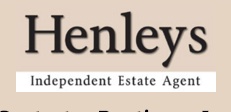 16 High Street, Mildenhall IP28 7EQ
Mildenhall, Suffolk