Visit the website...
Claim Listing
Send a Message
The Old Golfhouse Veterinary Group





(0 Reviews)
Our services
We offer a full range of services in our well-equipped surgeries, please find more details below or call to find out any specific information and we will be very happy to help.
Surgical services
We have on-site surgical facilities at all four of our branches. We can offer neutering and minor surgical procedures at Attleborough and Brandon. For more complex procedures, our Thetford and Watton sites have extensive surgical and hospitalisation facilities and we have expertise in most soft tissue and orthopaedic surgery.
Medical services
On arrival your pet will be weighed by our receptionist who will record this on our computer system. At each appointment with the vet, your pet will receive a full nose to tail examination to detect any changes or abnormalities which we can discuss with you. Please feel free to ask the vet about any concerns you may have about your pet.
We believe it is important to detect the earliest signs of any possible problems, and are pleased to offer well-pet blood tests and blood pressure monitoring to ensure your pet stays in peak condition.
Our knowledgeable staff and our extensive facilities allow us to deal with a variety of medical conditions your pet may experience. We have a range of in-house diagnostic tests to offer, ranging from on-site blood tests giving fast and accurate results, through to X-ray and ultrasound imaging.
We have comfortable hospitalisation facilities at our Thetford and Watton sites where we can look after your pet through illness and surgical procedures. We have a team of highly skilled, qualified veterinary nurses on site to ensure your pet is given the best quality of care.
We hope we do not have to see you or your pet for an emergency but if we do, we are equipped to handle the situation.
We offer a range of nurse clinics to complement our veterinary services. These include health checks, our Club 8 senior clinics, weight management, nail clipping and anal gland emptying.
Please feel free to call any of our branches to find out more about what we can do for your pet.
Location:
Brandon, Suffolk
Street Address:
71 High St, Brandon IP27 0AU
Website:
oldgolfhousevets.co.uk
Phone:
01842 814043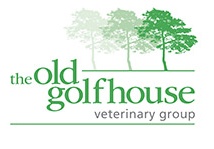 Listing added on: 08/08/17 , Total hits: 2769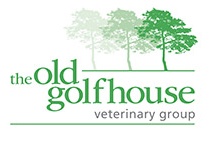 71 High St, Brandon IP27 0AU
Brandon, Suffolk