Visit the website...
Claim Listing
Send a Message
Autovillage Ltd





(0 Reviews)
Welcome to Autovillage Car Sales
At Autovillage Car Sales our aim is to make the selection, purchase and delivery of your new vehicle as easy, convenient and cost effective as possible. Your satisfaction is key to everything we do.
Autovillage Volvo Military Car Sales have been the direct Factory Agent for over 40 years. The Volvo U.S Military program is customer friendly offering you the best possible price.
Autovillage Military Sales also have offices in Rota, Spain, serving the US Military, as well as Foreign Diplomats and NATO Personnel based in Spain.
Location:
Mildenhall, Suffolk
Street Address:
Chamberlains Farm Barn Eriswell Brandon Suffolk IP27 9BD
Website:
www.autovillagemilitarysales.com
Phone:
01638 534350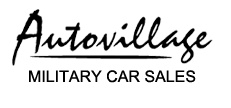 Listing added on: 08/21/17 , Total hits: 6169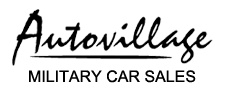 Chamberlains Farm Barn Eriswell Brandon Suffolk IP27 9BD
Mildenhall, Suffolk